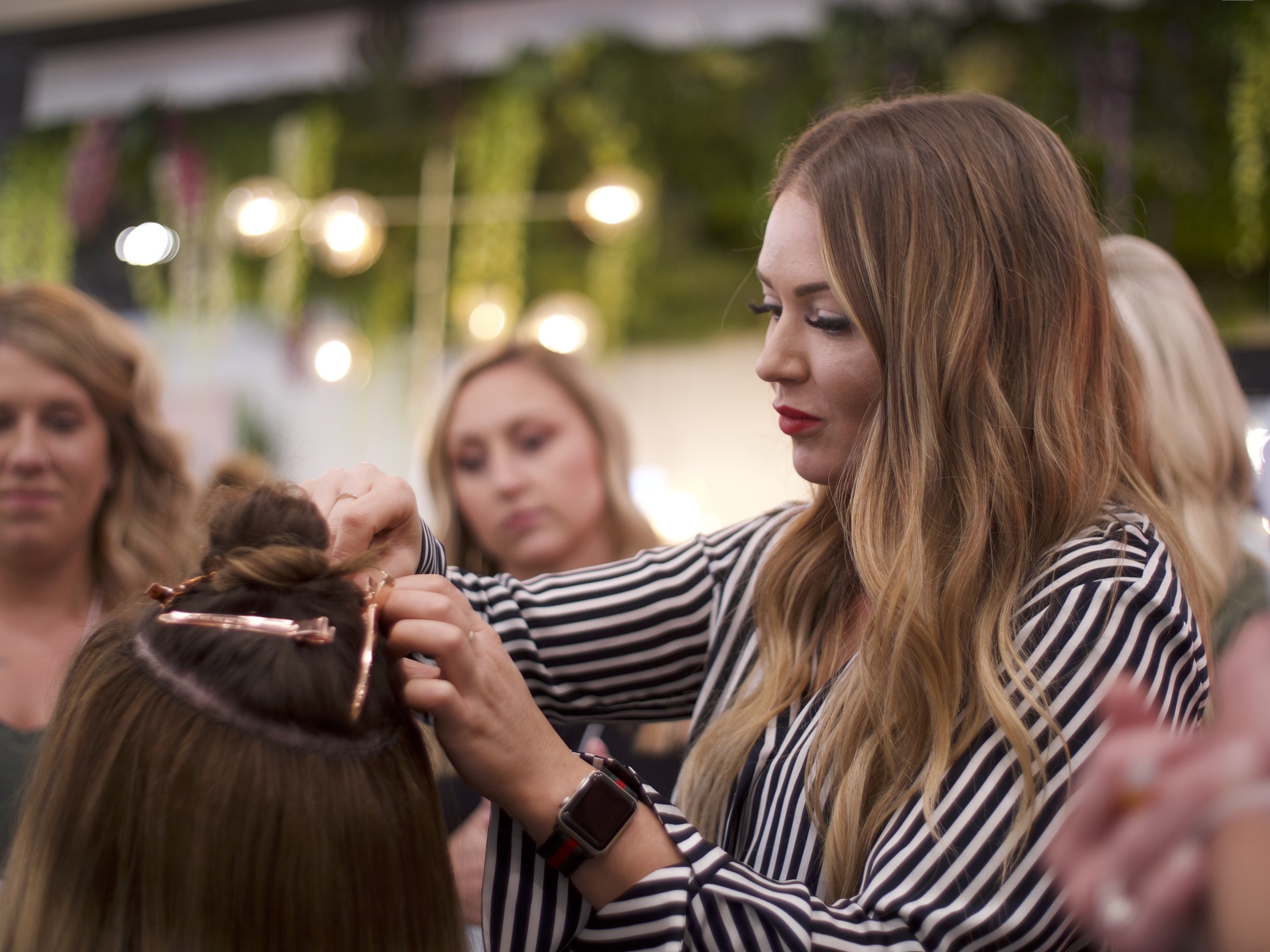 Studio 285's June 2018 Update
Major Key Alert 🔑
Brittany H. and Whitney H. are headed to L.A.
Studio 285 is named "Salon of Distinction" by Salon Today
Studio 285 Partners with TranterGrey
Studio 285 featured on WRDW Channel 12 News
Amber H. is on American Ninja Warrior tonight 9PM
New salon branded mailing list is live
Brittany H. And Whitney H. are flying to L.A. from June 29th - July 2nd!
We've made some new friends in California, so Brittany & Whitney are going to visit them! Expect an instagram overload of pictures & videos from the trip. If you haven't already, follow us on Instagram and Facebook to see what happens on their trip to California!
Will you be in the area?
They are currently taking appointments, to book, click the button below and send us your details - We will make it happen!
STUDIO 285 NAMED SALON OF DISTINCTION
IN SALON TODAY MAGAZINE'S "SALONS OF THE YEAR" COMPETITION
We placed in the following categories:
- Top 20 in Decor & Architecture
- Top 200 in Business
TranterGrey Partnership
We've teamed up with TranterGrey, an incredible marketing & production firm, located right here in Evans, GA! We've cultivated a great relationship with their team and look forward to getting some content out there that we've been dying to make. If you are interested in learning more, we highly suggest checking them out by clicking below.
News Channel 12 feature
Titled, "Sisters share inspiration behind beauty salon design", Studio 285 was feature on WRDW! It was an honor having them in the salon to hear our story. Their professional staff made it easy to open up about our humble beginnings.
If you haven't had a chance to see it, click below!
American Ninja Warrior
Our manager, Amber Harrington, will be on American Ninja Warrior tonight at 9PM on NBC.
She will be talking about her late husband, Dennis Carraway. He was a huge inspiration for Studio 285 and has impacted so many lives. We pray her story will touch your heart and share the importance of being an organ donor.
New Mailing List 💌
Last but not least, we are cultivating a mailing list that will keep you up to date with the latest Studio 285 has to offer. If you would like to be a part of it, just enter your email address below!
We would like to thank everyone for your continued support. Without you, this wouldn't be possible.
👇 Follow us 👇